Homegrown Directors: welcoming Holly and Laura to our board
We're thrilled to welcome two of our longstanding team members, Holly Moody and Laura Milroy to the highest level of Goodmans management, further strengthening and energising our board.
As a value-driven company that puts clients first, it's really important that the people at Goodmans are all on the same wavelength when it comes to what we believe in and why we do what we do. That's why, when hiring, values matter so much more than skills and experience. We prefer to invest in the right people to develop into the right roles, offering the training and support to help them progress and grow with us as a business.

We're also future-focused. Of course, we want our staff to stick around, but we also want them to reach their full potential with us, eventually taking on Goodmans management roles. We're serious about rewarding great work and building the next generation of leadership from within.

So at the start of 2023, we officially welcomed two team members to our executive management board – Holly Moody as Financial Planning Director and Laura Milroy as Compliance Director. As dedicated and professional as you can get, Holly and Laura are also 'Goodmans' through and through, making them the perfect additions to our decision-making team.
Here's a bit more about them.
Holly Moody, Financial Planning Director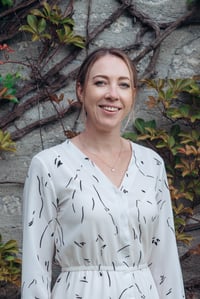 Holly joined Goodmans in 2015 as a Client Manager and, from day one, it was clear she was a rising star. Hard-working, analytical, and with natural leadership qualities, it didn't take long for her to become an integral part of our financial planning team and head up our Plymouth office.

Now Holly is a qualified Pension Transfer Specialist and well on her way to achieving the highest possible industry qualification as a Chartered Financial Planner. She also leads our team of Financial Planners and Paraplanners to ensure we provide the best possible advice for our clients.

In her free time, Holly enjoys making the most of life in the South West, from walking the coasts and moors to sampling the vibrant restaurants. She's also a sporty one, playing netball for the Plymouth Pilgrims, avidly supporting rugby and dabbling in paddle boarding and sea swimming.
"Being part of this amazing team for the last eight years has been an invaluable experience" said Holly. "In particular I have Andrew and Finbarr to thank for their constant support, mentorship, and guidance throughout my career here so far. I'm excited to continue this incredible journey towards ever greater growth and success for both Goodmans and our wonderful clients".
Laura Milroy, Compliance Director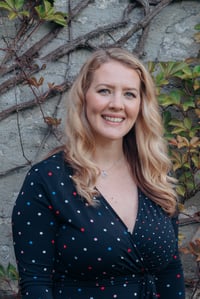 A key part of the team for over a decade, Laura joined Goodmans in 2011 as a law graduate. Over that time, she's gained an in-depth understanding of every aspect of the business. Starting in adviser support, she moved into a paraplanning role before evolving into our Compliance and Training Manager in 2019.

As Compliance Director, Laura's core responsibility is ensuring our processes and policies meet all the rules and regulations while making sure that everything we do is in our clients' best interests. To add another string to her bow, she's currently studying towards her Diploma in Regulated Financial Planning.

Laura loves the outdoors and has been a volunteer leader for the Dartmoor Plodders for over ten years, training young people to complete the Ten Tors all-terrain walking and camping challenge. She often gets underground too as an active member of the Plymouth Caving Group and is also game for a bit of sea swimming.
"I'm feeling extremely privileged and humbled to take on this role" said Laura. "Having been part of Goodmans for the last 12 years, it means the world to me to play an integral role in steering the onward journey of Goodmans, motivating the team and ensuring we can continue to help our clients to live their best lives for many, many more years to come."
What this means for Goodmans
Having promoted David Byworth to Finance Director in January 2022, Holly and Laura's appointment means we now have three young Directors helping to steer the growth of Goodmans. With more than half the board now aged 40 or under, it's a step towards increasing representation and futureproofing for the years ahead. As well as taking the pressure off our founding Directors, Andrew and Finbarr, it's also a real boost of energy for the executive team.
Goodmans' Managing Director, Andrew Moore, said, "We're proudly independent and committed to keeping it that way, staying 100% aligned to our clients' interests as we grow.
"This really is a great step forward for the company. By building the next generation of executive leaders from within our own ranks, we can be confident that our decision-makers share our values while being excellent at what they do. It's exciting to have a talented team of Directors – all homegrown – rowing in the same direction to take Goodmans into the future."

The future is looking very bright indeed!