Goodmans is now employee-owned!
We're excited to confirm that Goodmans Financial Planning has locked in our independence by placing 60% of the company into the hands of our employees. This means that our 18-strong team are now majority owners of the business through an Employee Ownership Trust (EOT). Talk about nurturing our community!
While this is a big change for us behind the scenes, it won't affect how we work or the service our clients receive. We carefully considered how to best secure our independence, client-focused culture and sustainable growth for generations to come, and we're confident that this is the right direction.
If you're wondering what an EOT means and why we've gone down this road, here are some answers.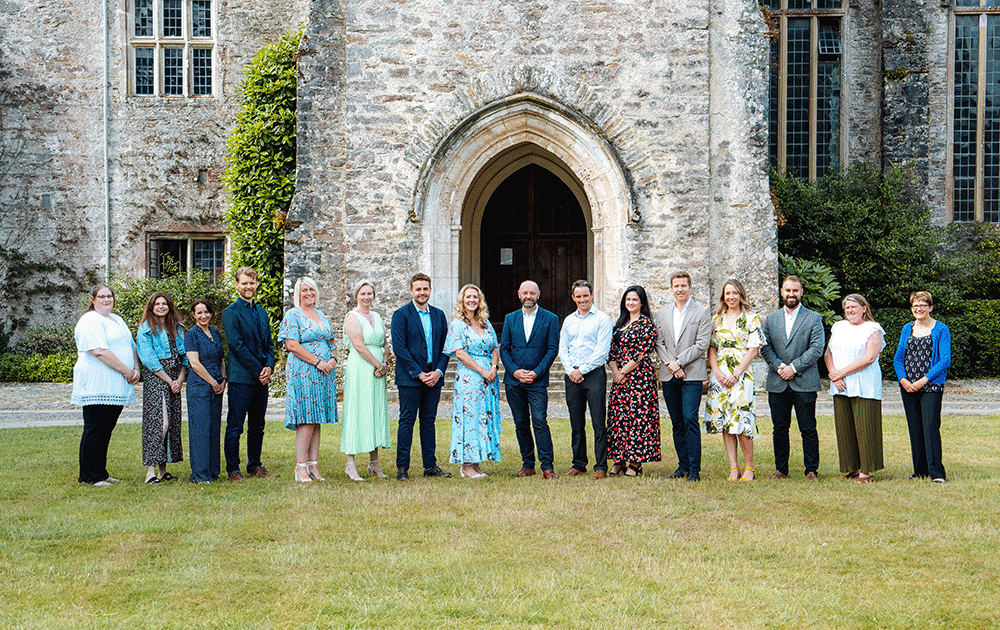 ---
What is an Employee Ownership Trust?
In an EOT, all or the majority of the shares in a company are owned by the people who work there. Rather than holding shares directly, employees become beneficiaries of a Trust, which buys and holds the shares on their behalf and for their benefit.

Modelled on the John Lewis style of partnership, EOTs have been around since the coalition government introduced them in 2014. Today, there are over 1,000 EOTs in the UK, including Riverford Organics, Aardman Animations, Go-Ape and Richer Sounds.
How does an EOT work?
The EOT is set up as a separate legal entity that buys all or most of a company's shares from its current owners – in our case, that was Andrew Moore and Finbarr O'Reilly. Those shares are then held in trust on behalf of all the company's eligible employees – at Goodmans, that's employees with more than twelve months' service.
So who owns Goodmans now?
Our EOT has a shareholding of 60% of the business, so over half is now owned collectively by the staff. Another 5% is owned by the senior management team (no change from before), and Andrew Moore as Managing Director holds the remaining 35%.
Does this mean Goodmans will be run differently?
No, Goodmans will carry on exactly as before. It's only the ownership structure that's changed, not the management. That means our Directors will continue to run the business alongside the wider management team.

What is different is that our Directors will now report to the Trust on the running and performance of the company – as is the case with the majority shareholder of any business. Given that the Trust is run by three of Goodmans' existing Directors, who were already responsible for oversight and governance of the company, this is business as usual.
So are Goodmans staff part-owners now?
Not quite. There's no change to contracts and no direct right to ownership for any employee. If a staff member leaves, they automatically stop being a Trust member, and new employees will join the EOT after one year in the company. But eligible staff can enjoy potential benefits, such as tax-free bonuses and a 60% share of profits in future, as well as closer engagement with the business.
Why did we go with an EOT?
Andrew, Finbarr and the wider team have spent over 14 years building the business to where it is today. This change is about the next stage in Goodmans' journey.

As a growing, independent business with a small management team, we've thought long and hard about how to best secure Goodmans for the years to come. Welcoming David Byworth, Holly Moody and Laura Milroy onto the Board over the last year was the first step in more robust succession planning. However, carrying on as we were wasn't a practical long-term option.

With Finbarr planning for retirement and Andrew starting to think about easing off in the next few years, we needed a solution that would reward them financially without impacting the future of the business. The 'easy' path to financial security would be to sell, but the last thing we wanted was to risk losing our 'heart' and client-focused mission by being absorbed into something bigger.

By moving to an employee-owned model, we're able to remain independent and protect the Goodmans we know and love for the benefit of clients and staff alike. Now, the management and future strategic plans for the company remain in our hands, while allowing the whole team to share the rewards of their hard work. There are some nice tax benefits too!
What are the benefits for clients?
For us, client experience is everything, so we would never have taken any direction that didn't benefit the people we're here to serve. Here are some key reasons why we're confident that this restructure is great news for our clients too:
Our culture and values are preserved, with the same people making the decisions on how the business is run. No change at the top means we can remain committed to the best client experience possible, including maintaining face-to-face, long-term relationships and adding value through back-office innovations.
We can afford to stay independent and avoid pressure to be sold to a third party in future, even when our senior management start to retire themselves. There's also strong evidence to show that employee-owned companies outperform other companies in terms of growth and resilience.
Employee-owned businesses are generally more productive workplaces as staff work collaboratively and are more motivated to help the business succeed. Our people are here because they already share our core values, but this helps to ensure a team that's 100% aligned with our clients' long-term interests.
We're really excited about being one of the first financial planning firms to take this journey, and look forward to a stronger way forward together! If you have any other questions about our new structure, just get in touch.