Team Spotlight: Isabel Pook, Trainee Financial Planner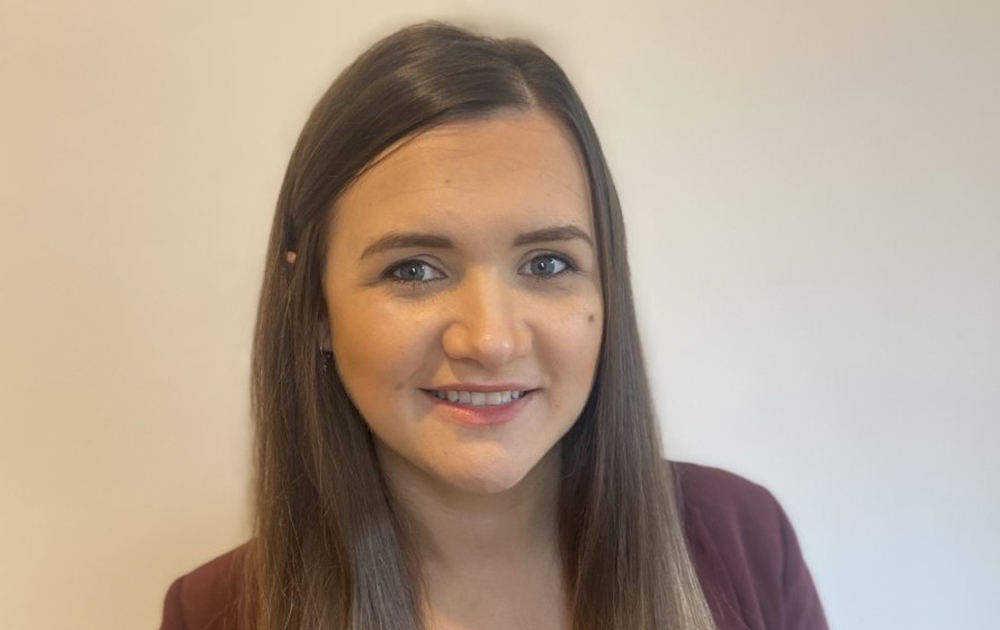 Isabel joined us in May 2022 with several years' financial experience under her belt, most recently at an outsourced paraplanning company where she supported different financial planning practices. Starting as a Paraplanner, she soon earned a vital supporting role on our Investment Committee and progressed to Trainee Financial Planner in March.
As well as being technically skilled, with a Master's in Finance, Isabel enjoys meeting with clients and appreciates the life-changing potential of financial planning, so it really was only a matter of time before she evolved towards a Financial Planner role.
Based in the Plymouth office, she travels across all our offices to support our clients across the region, getting involved in the whole planning process, from sitting in the meetings to writing up the advice. An all-rounder!
Let's find out more about her.
Hi Isabel, congratulations on the new role, well deserved! How would you describe your work in three words?
Varied, interesting, meaningful. Because I'm transitioning from a Paraplanner to Financial Planner, my role is especially varied right now!
There's a lot to learn but you're more than up to the task! How about your proudest moment at Goodmans to date?
It's got to be helping with the Investment Committee, as my degrees were very investment based, so I enjoy seeing that knowledge in practice. And it's an area I find really interesting.
Not everyone can say that they get joy from investment data, so you're the right person for the job! What else keeps you smiling at work every day?
Having previously worked from home by myself, the office atmosphere makes work so much more enjoyable. Everyone is so kind and approachable at Goodmans, and we really work well together as a team.
That's so nice to hear, and we're pleased to say, not the first time we've heard it! We know you're a real bookworm, so can you reveal what's on your reading list at the moment?
I'm currently reading The Rosie Project by Graeme Simsion – it's a really funny, feel-good book. I've also been revisiting The Fundamentals of Investing as it was really useful at university. And I love a podcast – I especially enjoy listening to Fearne Cotton's uplifting Happy Place and the comedy podcast, Off Menu.
Of course you'd have more than one book on the go! There are some good recommendations there, thanks. When you don't have your nose in a good book, what keeps you busy outside of work?
I love keeping fit by running or going to the gym, I'm currently training for the Plymouth half marathon in May. And I have a great group of friends that I've had since school, so we get together very regularly.
Not sure socialising mixes too well with marathon training, but we know you're a disciplined one! Can you narrow down the best thing about living in Plymouth or the South West in general?
It's definitely being close to the sea, I love going for coastal walks or wild swimming.
We're certainly in the right place for that, plenty of options in every direction. Next up: can you tell us a quote or phrase that goes through life with you?
Don't stress it, address it – it's always better to tackle problems head on, and to ask for help.
Spoken like the true problem-solving, honest team-player that you are. Can you tell us who your hero is and why?
I don't think I have a hero as such, but I'm lucky to be surrounded by lots of people who inspire me. Someone I look up to is Holly, as I admire her financial planning and management style.
She's an inspiration for sure, although we think this might make her blush a bit! Last question time: if you could give your younger self one piece of advice what would it be?
Stop worrying about things that are out of your control and focus on the things you can.
Wise words to end on. Thank you, Isabel, it's been a pleasure.
Read about Isabel's path to Trainee Financial Planner