A grand day out: the Goodmans 2023 client lunch
Each year, we bring our team and clients together to enjoy good food and wine, share updates, and generally enjoy each other's company at a stunning venue. For 2023, we hosted our client lunch on Friday 23 June at the historic Dartington Hall.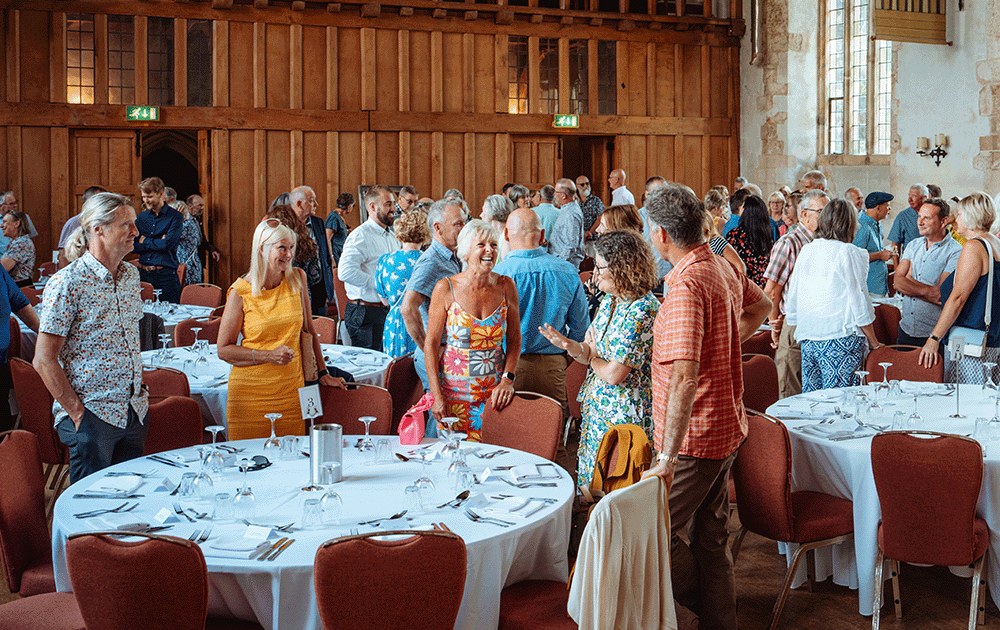 One of the key values at Goodmans is that client experience is everything. As a life-centred financial planning firm, we're dedicated to helping our clients achieve their goals and make the most of life.
It'll come as no surprise that we enjoy meeting with our clients, although most of the time that's done in the context of a financial planning review within the office. While that's an essential part of what we do, sometimes it's nice to get out and spend time together just for the sake of it. That's why we hold our client lunch every year.
Setting the scene
Starting in 2016 (with two fallow years due to the pandemic), this year was our sixth client lunch, and the fourth time at the picturesque Dartington Hall in Totnes. With around 100 clients joining us – some from as far as Buckinghamshire and Leicestershire – it was our biggest one yet. There was so much interest, in fact, that we decided to add an extra, more intimate lunch at Boringdon Hall in Plymouth the week before. This not only meant we could accommodate everyone who wanted to come, it served as a useful dress rehearsal for Andrew and the team!
The shape of the day
The main point of the event is to bring the Goodmans community together and thank our clients with a nice and relaxing day out. But it's also a chance for us to share updates, answer questions and listen to feedback.
To start, our Managing Director, Andrew Moore, took to the stage to inform and reassure about what's going on and what's ahead. After giving an update on investment markets and how our portfolios have fared over time, he shared an overview of what's been happening at Goodmans and our plans for the future. He talked about our new Directors (David, Laura and Holly); Finbarr's upcoming retirement next summer; and our next Goodmans adventure to the Dolomites in July. Lastly, he announced our plans to restructure as an Employee Ownership Trust (EOT) to secure Goodmans for the years to come.
That gave us lots to talk about over our three-course lunch. With our bellies full and our glasses freshened, the Goodmans Directors then held a Q&A session to answer questions about the EOT and our future. Special thanks go to our client, David Smith, for running the Q&A and taking questions from the floor, as well as for thanking us on behalf of the clients!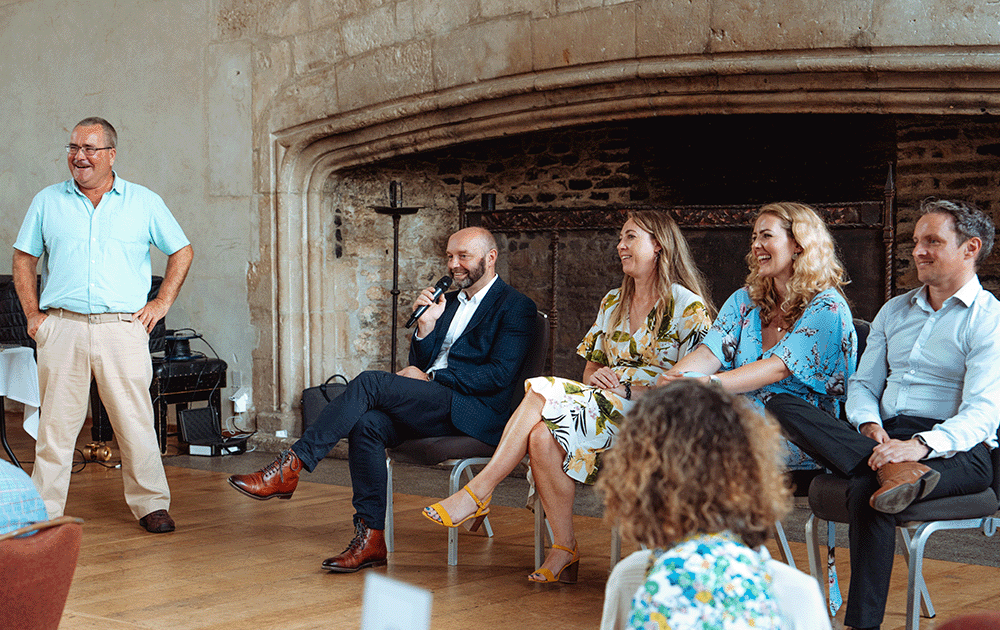 What it's all about
While there was a bit of 'shop talk', the day is about so much more than that, with plenty of time to chat, mingle and enjoy the beautiful surroundings in the sunshine. There were even some nesting swallows in the eaves of the Great Hall for added entertainment!
For us, one of the best things about the client lunch is seeing like-minded people meet, connect and reconnect, swapping stories (and often numbers), to really confirm what a special community we have at Goodmans. The 2023 lunch was no exception.
Thanks to everyone who joined us and made it such an enjoyable day!