Team Spotlight: Tom Clark, Financial Planner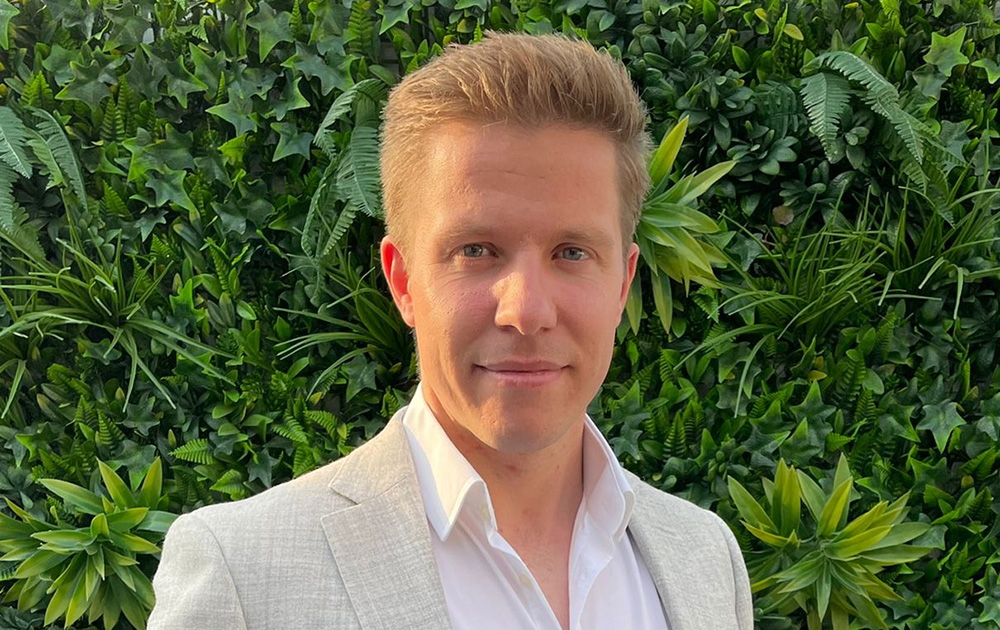 As a Royal Marines Commando for ten years, Tom has travelled all over the world and knows a thing or two about hard graft and self-discipline. So when he set his sights on financial planning, it didn't take long for him to get up to speed, studying in his own time before joining Goodmans as a Trainee Financial Planner in September 2021 and gaining his Diploma shortly after.
Under Andrew's mentorship, Tom has been learning the ropes and earned his stripes as a Financial Planner in early 2023. He was also one of the team on the very first Goodmans community adventure to Iceland in June 2022. Time to ask him some questions.
Hi Tom, let's get straight to it: how would you describe your work in three words?
"Giving clients clarity". By that, I mean clients should walk away from our meetings with a clear vision in their mind of what we discussed, and with any worries or concerns they may have at ease.
Ah, we see you're already well-schooled in the Goodmans way! What about your proudest moment at Goodmans to date?
Well, I'm proud of my journey getting here – knowing what I wanted, setting out a plan and tackling each step as it came. Now I enjoy looking back to see how far I've come. Other than that, it was definitely the Iceland adventure… too many moments to mention but one that stands out is stopping a boulder from crashing into our mountain guide with my foot!
Crikey, good job you were there! What keeps you smiling at work every day?
The people sat in front and behind me, working as team for the benefit of our clients and the team. Coffee also helps.
It sure does, and a little birdie tells me you've had some barista training too, so I'm sure you're popular within the Plymouth office! Moving on, what's on your reading list at the moment?
Currently it's been studying material to build my knowledge up for the Advanced Diploma in Regulated Financial Planning. I find some of it also helps me go to sleep at night! But I am enjoying reading Nick Murray's 'Behavioural Investment Counselling'. It helps you understand the emotions behind investing and how to guide clients through it.
Financial planning is certainly about so much more than just numbers, isn't it? Sounds like you have a lot on, but what keeps you busy when you're not working?
My day usually starts at 5:15am with the gym or an early morning run through Saltram park, followed by 45 minutes of studying before work. Once I'm back home, it's family time with my fiancée, Emily, and our three-year-old French bulldog, Louie, who loves his (short!) walks.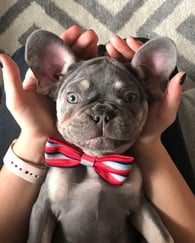 Aw, handsome Louie! Here's a more difficult question for you: what's the best thing about the South West?
The location! You've got the sea to the south and the moors to the north and you're a stone's throw away from Cornwall. But if you want something more specific, I love Plympton Castle and other historical parts of Plymouth because I find history fascinating.
How about a quote or phrase that goes through life with you?
"Strive not to be a success, but rather to be of value" – Albert Einstein.
Indeed, one doesn't always come with the other, so it's crucial to not lose sight of what's really important. That said, we think you're doing alright on both the success and value fronts right now! Final question time: If you could give your younger self one piece of advice what would it be?
Just go for it! You're never going to be 100% ready, so why wait?
Sounds like you've already taken your own advice, Tom, thanks for sharing your thoughts and wisdom with us!