Portfolio update - crash and bounce
The first two weeks of April have seen the markets finding a bottom and bouncing back as investors start to buy at levels that are clearly tempting to some. The rebalance exercise that we performed for many of you will have taken advantage of the low prices and aided with the bounce back in your portfolio.
The average level of growth assets amongst Goodmans clients is approximately 50%. The scale of this drop is therefore 9.6% for the standard portfolios and 7.2% for the sustainable portfolios since the start of the year. Whilst the nation is absorbed in the current situation on a personal and financial basis, the drops in the portfolios and the markets are not unusual.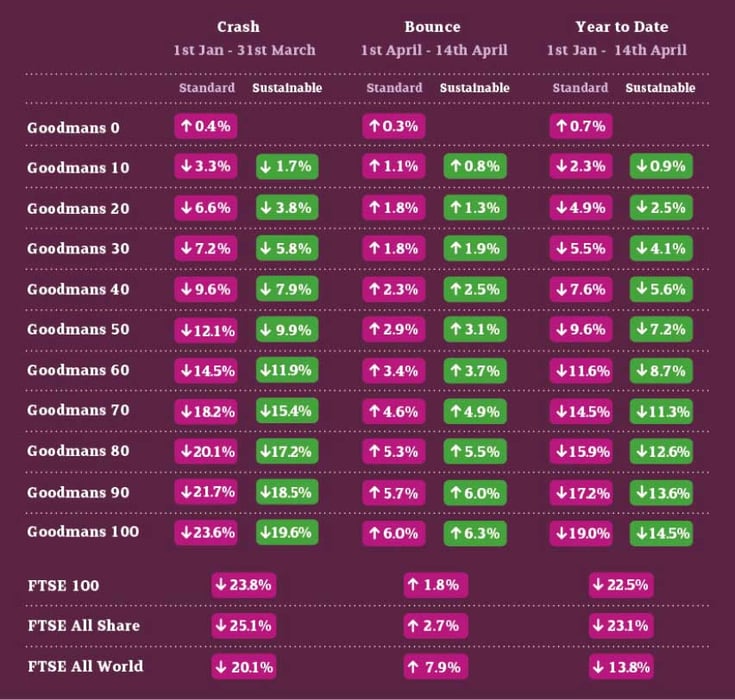 Looking back, we have a similar scale of decline between August and December 2018. I wonder if any of us could identify the cause of that?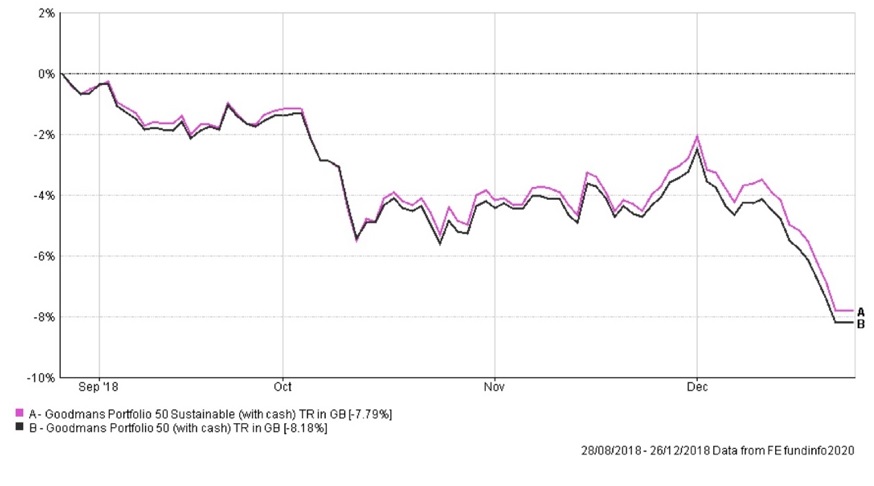 Over that period the Goodmans 50 portfolio moved down 8.2% for the standard portfolio and 7.8% for the sustainable portfolio. This is similar to the declines this year. History tells us that we will have declines of this scale on a fairly regular basis.

When we recommend a portfolio to you as a client, we take account of how much tolerance you have to these kind of periods. If we have got this right, we hope that you will stay calm and collected.

Your longer term plans will always have the capacity to tolerate these temporary declines. If they didn't, we would have asked you to sit in cash and it is unlikely that you would be a client or invested.

So, we are calm about the markets and the portfolio declines. The markets know about the financial and economic damage being created and it is reflected in the current prices. There may be new declines as more information comes to light but at some point, we will start to come back to a more normal situation. The portfolios are solid and built for times like these.